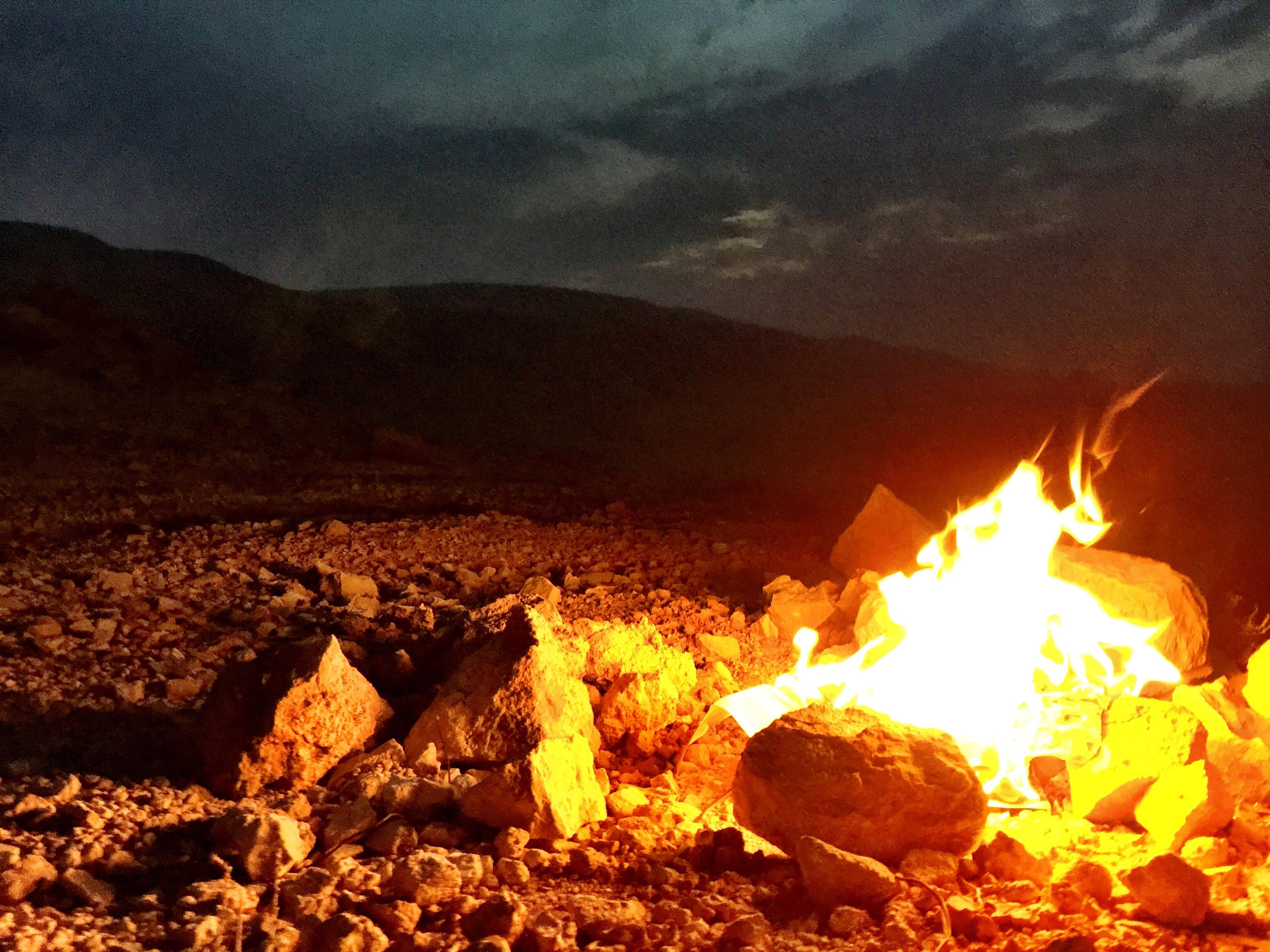 The Valley of Baca
The weather in October has been so wonderful here in Seattle. Sunny and warm, but the nights get chilly and it's nice to be able to start a fire again.
Something hypnotic about a fire in cold weather that makes you think about your life, problems, and the future.
Looking into my fire tonight the Holy Spirit reminded me of all of the souls that are in torment and experiencing trials right now, surviving in the desert places the best way they know how.
Some are stuck in places so barren that they have learned to survive there.
The desert place can be a cold and lonely place to survive, and it seems like you are all alone but I want to reach out to those in need this October to let you know that no matter what your circumstances are, God can give you joy and peace. I want you to look into the Valley of Baca.
Mentioned in Psalm 84, this valley was traveled by Jews on the way to Jerusalem during a pilgrimage. The valley had a nick name, the "valley of weeping" and the reason why is that many Jews wept as they traveled along this valley. They wept because they were "shedding" their sin by confessing their sins to other travelers along the way to Jerusalem.
Inside the temple was the Holy of Holies, the actual resting place of the ark of the covenant which contained the 10 commandments. This was Gods dwelling place on earth.
They wanted to "shed" sin before they came NEAR the temple, and for many of us that is what God wants us to do, shed some sin; and that includes the ONE sin you have been holding onto forever.
Some of us get really anxious when God forces us to shed sin.
We have carried the sin around so long without leaving it on the road toward Christ, and now God is forcing us to drop our sin.
What do you do when God forces you to drop your favorite sin. Something you have kept close to you all along the road of life.
We spend a lifetime hiding it, but what do we do when God wants us to drop our favorite TOY?
I am going to teach tonight on the Valley of Baca. I think I need to shed something, I don't want to stay here forever.
Phil