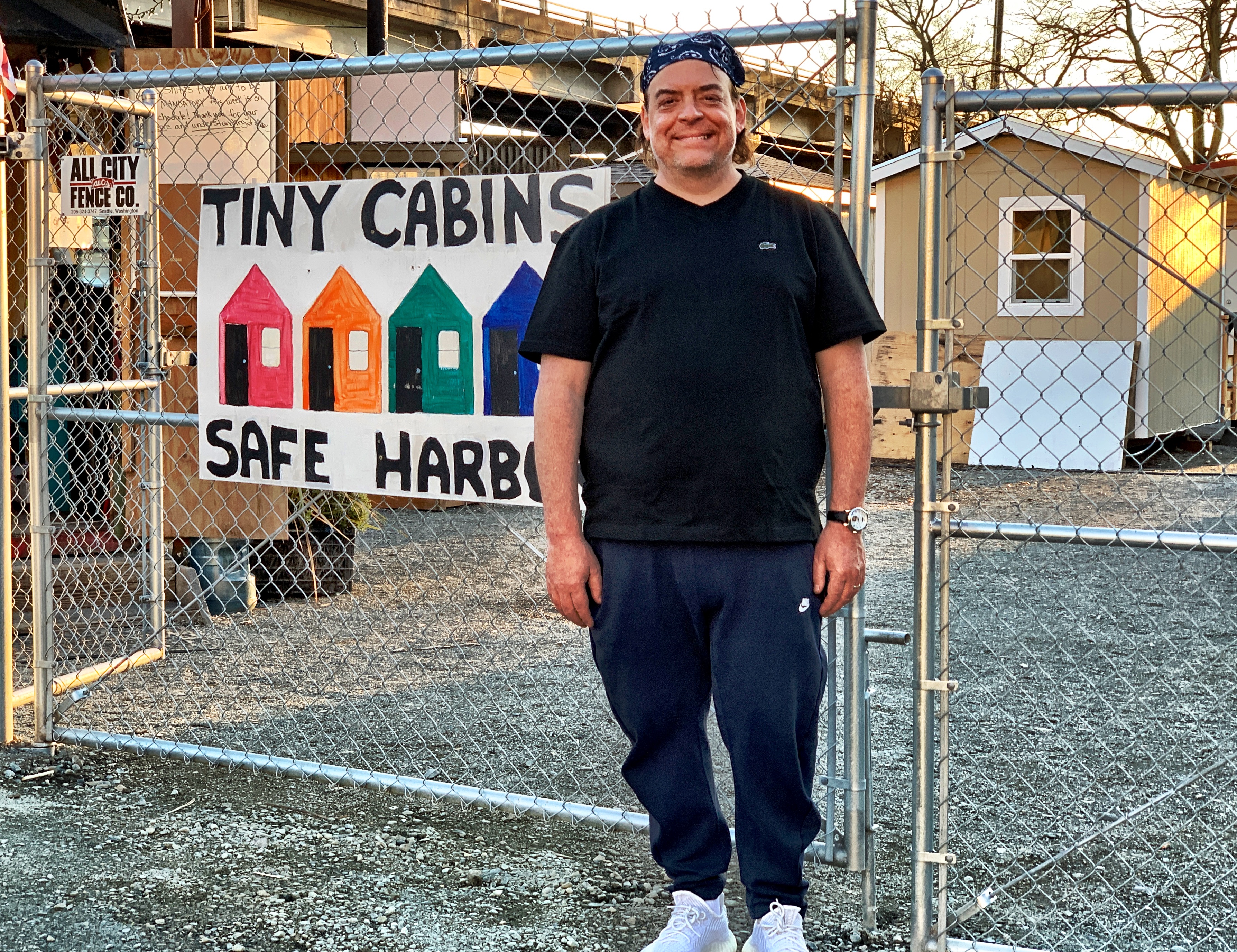 Tiny Cabins says YES!
I am really thankful to God for finally getting me into tiny houses in Seattle.
Communities like this are very suspicious of people wanting to come in and preach the gospel because they don't know who you are and many have been wounded so many times they have rightfully grown to mistrust people.
This was such a Godsend because I have been preaching without a "regular place" for about six months now. In the rain, in the snow, along the freeways, wherever someone that was homeless would listen to the gospel.
But getting a body of Christ together to meet on a regular basis is hard
because Tent communities are fast moving populations where residents come and go quickly. It's so hard to throw down roots because people don't want to stay there any longer than they have too.
Tiny Cabins is so different.
This is an amazing community that literally gets people off of the streets into these amazing small homes that are really "tiny cabins". Each cabin is painted how the tenant likes and they all watch over each other.
A community of people that are totally open and cool.
We had our first service tonight in a tent in the middle of the the community in an old white army tent and it was very cold (27F) but the Holy Spirit warmed this place up like no other!
We had 4 people in attendance and I taught on trials and tribulations and two accepted Christ. A woman who was living there with her 14 year old daughter.
It was not without it's hiccups. Lot's of hecklers and yelling profanities but we just huddled together and felt the burn on our faces in such a way that it was inspiring.
God bless Seattle, and God bless the homeless.